The following are homilies, images, clipart, videos, and multimedia slides you might find useful for your celebration of the Fourth Sunday of Lent (Year A).
In this Sunday's Gospel, Jesus heals a man blind from birth and tells the crowd that He "came into this world for judgment, so that those who do not see might see, and those who do see might become blind."
READINGS
FIRST READING: 1 Sm 16:1b, 6-7, 10-13a
PSALM: Ps 23: 1-3a, 3b-4, 5, 6
SECOND READING: Eph 5:8-14
GOSPEL: Jn 9:1-41
LITURGIES
VIDEOS
Jesus Heals a Man Born Blind
Source: http://www.youtube.com/watch?v=6LRowXe8XBU
Jesus Heals a Blind Man
Source: http://www.youtube.com/watch?v=7I9H3uibMe8
HOMILIES
"For judgment I came into this world, that those who do not see may see" [Daily Scripture Readings & Meditations]
Jesus not only gave physical sight to the blind man, but spiritual vision as well. That is why Jesus proclaimed himself the "light of the world" (John 9:4). What is the significance of this miracle at the Pool of Siloam? It is certainly more than just a miraculous event. It is a "sign" that points to the source of the miraculous life-giving water and light which Jesus offers through the gift and work of the Holy Spirit (John 7:38) Read more…
Fourth Sunday of Lent [Catholic Doors]
While Jesus has come to judge those who reject the truth, many shall condemn themselves. For some falsely believing that they possess the light, have and continue to reject the revelation of God that was manifested through Jesus Christ. Read more…
SLIDE PRESENTATION
Source: http://www.slideshare.net/happyfaith/year-a-fourth-sunday-of-lent-jn91-69-1317-3438
IMAGES
To view and download their full size versions, please click on the images or the names of the artists/sources.
Blindness by
Fr. Stephen, MSC
God healing a blind man by
Michele.oliveira82
Jesus healing the blind man by
musicsllc
CLIPART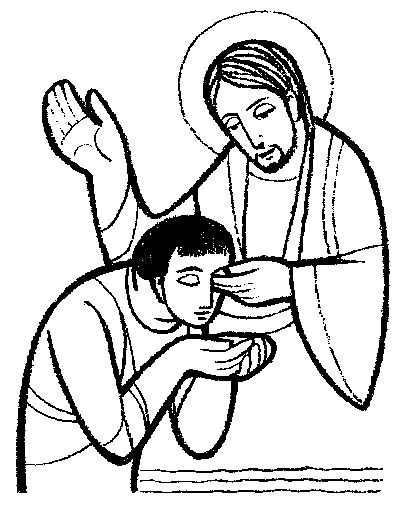 by Misioneros Del Sagrado Corazón (Perú)
by Maximino Cerezo