The following are homilies, photos, clipart, multimedia slides and videos you might find useful for your celebration of the Third Sunday in Ordinary Time (Year C). This Sunday's Gospel tells us that Jesus came to bring glad tidings to the poor, liberation to captives, new sight to the blind, freedom to the oppressed and to proclaim a year of favor.
READINGS
FIRST READING: Neh 8:2-4a, 5-6, 8-10
PSALM: Ps 19:8, 9, 10, 15
SECOND READING: 1 Cor 12:12-30 or 12:12-14, 27
GOSPEL: Lk 1:1-4; 4:14-21
HOMILIES
IMAGES
To view and download their full size versions, please click on the images or the names of the artists.
Jesus at the Synagogue by
jahunterx1
Jesus Preaching Hope by
US Navy SEAL
CLIPART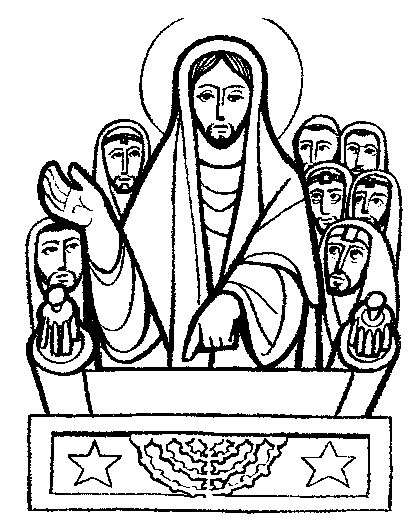 by Misioneros Del Sagrado Corazón (Perú)
by Koinonia
SLIDE PRESENTATION
The following presentation can be downloaded here.
VIDEOS
The first video shows different scenes of Jesus' life. It includes the scene wherein Jesus goes to the synagogue to read the scriptures and declare that the passage He has just read has come true in Him. It can be downloaded here.
The video below is a homily on the theme "Liberty to the Captives". It can also be viewed here.